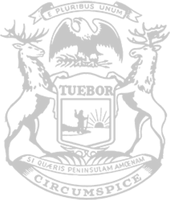 Rep. Griffin: Start transitioning our thinking to what is safe and unsafe
State Rep. Beth Griffin, of Mattawan, today said the governor moved the state in the wrong direction and put even greater restrictions on Southwest Michigan families when she expanded and extended her stay-at-home order through April 30.

Gov. Gretchen Whitmer ordered Thursday afternoon that stores no longer sell what she considers non-essential items and block off those areas so customers cannot access them. The governor also said she will not follow the guidelines issued by the federal government's Cybersecurity and Infrastructure Security Agency that would allow more Michiganders to safely return to work while following social distancing guidelines.

Griffin stressed the importance for people to continue social distancing to stop the spread of COVID-19 but said rather than issuing more restrictions the governor should focus on making common-sense adjustments to allow workers who can safely do their jobs to support their families.

"It appears the governor remains tone deaf to the plight of Southwest Michigan families affected by her decision making" Griffin said. "Rather than address the ambiguity in her prior stay-at-home order that has left hundreds of thousands of Michiganders without paychecks, the governor has decided to double-down on her approach by issuing even greater restrictions that will add to the frustration families across our state are feeling. It is paramount for Michigan families to stay healthy and safe throughout the duration of this public health emergency. However, we need approach COVID-19 differently if we are going to give Southwest Michigan families a fighting chance to keep food on their tables.

"At some point we have to shift our focus and efforts toward helping Michigan families get back on their feet. That includes ending the debate between which work is deemed essential and non-essential and transitioning our thinking to what is safe and unsafe. Every paycheck is essential to the person that relies on it to provide for their families."

Griffin is holding a live tele-town hall update on Tuesday, April 14 at 6:30 p.m. to discuss the coronavirus pandemic in Michigan. Those wishing to join the tele-town hall may call-in toll-free at (855) 756-7520 and enter 59302# when prompted.

Rep. Griffin and her staff are working remotely so they can continue to serve residents during the COVID-19 outbreak. People with questions or concerns can reach her office by calling (517) 373-0839 or emailing [email protected] 
###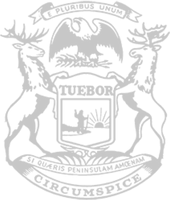 © 2009 - 2020 Michigan House Republicans. All Rights Reserved.
This site is protected by reCAPTCHA and the Google Privacy Policy and Terms of Service apply.