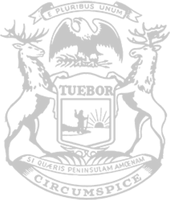 Rep. Griffin provides details on latest efforts to slow spread of COVID-19
State Rep. Beth Griffin today advised Kalamazoo and Van Buren families to follow the stay-at-home order issued by the governor to help slow the spread of COVID-19 in Michigan.

Executive Order 2020-21 directs Michigan residents to stay in their homes unless they're working a job in a critical service industry, engaging in outdoor activities, or performing tasks necessary to the health and safety of themselves or their family, like going to the hospital or grocery store. Griffin said the order takes effect at 12:01 a.m. Tuesday and will last for at least the next three weeks.

"As we continue our efforts to limit the spread of COVID-19, I remain committed to keeping our communities safe and informed," Griffin said. "In just two short weeks, the coronavirus pandemic has rapidly spread across Michigan, surpassing 1,000 confirmed cases statewide. I urge Kalamazoo and Van Buren county families to not panic, but take this order seriously. That means continuing to take preventative measures such as frequent hand washing and making a habit of social distancing. I know the strength of our communities. We will get through this if we continue to work together and listen to the advice of medical experts."

The governor's order allows critical operations such as hospitals, police and fire departments, grocery stores, banks, gas stations and pharmacies to remain open. Restaurants will also still be allowed to remain open for take-out food services.

Reliable information about COVID-19 can be found at www.michigan.gov/coronavirus and www.cdc.gov/coronavirus. Residents with health-related questions can also call Michigan's coronavirus hotline at 1-888-535-6136 between 8 a.m. and 5 p.m. or email [email protected].

As of today, the number of positive COVID-19 cases has exceed 1,300 across Michigan, bringing the death toll to 15 statewide. Griffin said Kalamazoo County reported its first three confirmed cases earlier this morning while Van Buren County remains one of the last few Southwest Michigan counties with no confirmed cases reported.

Rep. Griffin's office remains ready to serve residents and answer their questions, though staff is working remotely. Griffin said residents can continue to reach her office by calling (517) 373-0839 or emailing [email protected]
###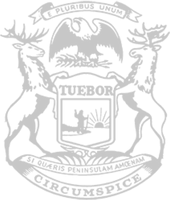 © 2009 - 2020 Michigan House Republicans. All Rights Reserved.
This site is protected by reCAPTCHA and the Google Privacy Policy and Terms of Service apply.