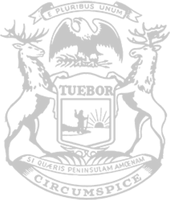 Rep. Griffin, House vote to discontinue state emergency; convert necessary COVID-19 protections into law
Plan continues CDC social distancing Guidelines
State Rep. Beth Griffin, of Mattawan, this week voted to discontinue Michigan's state of emergency and convert some of the governor's virus-related executive orders into state law with specific expiration dates. The plan, Senate Bill 858, includes protections for workers, taxpayers and consumers, and health care providers.

The bill also codifies Executive Order 43-2020, which places restrictions on the size of gatherings at places of "public accommodations" and "public amusement," sets standards for businesses, places of public accommodation, and places of public service that open for in person work. These provisions include items such as following CDC social distancing guidelines, enhanced cleaning provisions, PPE for employees when possible, avoiding the sharing of tools and equipment when possible, and promoting remote work. These provisions would expire May 30, 2020.

"Senate Bill 858 effectively ends the governor's state of emergency," Griffin said. "I appreciate the immense pressure the governor must be feeling, but in a time of crisis it's imperative the executive and legislative branches are working in concert to ensure two key principles: the safety of our communities and the integrity of our republic. As we work on this transition, you will see the bicameral COVID-19 oversight committee using its subpoena powers to demand transparency and accountability as we move forward."
Rep. Griffin and her staff are working remotely so they can continue to serve residents during the COVID-19 outbreak. People with questions or concerns can reach her office by calling (517) 373-0839 or emailing [email protected] 
###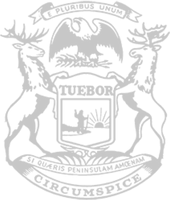 © 2009 - 2020 Michigan House Republicans. All Rights Reserved.
This site is protected by reCAPTCHA and the Google Privacy Policy and Terms of Service apply.