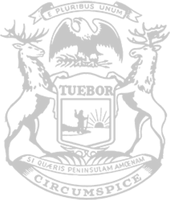 Rep. Griffin: House advances emergency budget plan benefiting Southwest Michigan communities
State Rep. Beth Griffin this week voted in favor of an emergency budget plan to restore support for tourism, job growth across the state and provide special funding to various programs benefiting Southwest Michigan families.

The emergency budget measures overwhelmingly approved by the House partially restore funding Gov. Gretchen Whitmer vetoed for Pure Michigan and Going PRO. Both programs were on the verge of being discontinued as a result.

"While the focus is already on the upcoming budget year, there is still unfinished business to take care of before moving forward," Griffin said. "Michigan families are still hurting from last year's budget cuts. These budget restorations and other targeted investments will lift up Southwest Michigan and communities across the state that were left behind, and they will also address new areas that support our way of life."

Programs also receiving funding restoration include:

• Algebra Nation. The legislature's plan would restore $300,000 to Algebra Nation, a free tool for Michigan students customized to help students succeed in anything from basic to advanced algebra.

• First Robotics. A program that hosts 30 events every year where over 600 teams from around the state compete. This program has allowed thousands of Michigan students to work with robotics and learn valuable skills for their future.

• Michigan Education Corps. The supplemental budget would restore $2 million that would allow the Michigan Education Corps to continue serving our state by providing additional reading and math training for students in grades K-8.

• Child advocacy centers. The proposal would provide support to children during and after the investigative process for mistreatment and abuse.

• Court-appointed special advocates. The legislation calls for $500,000 in restoration for entities providing legal advocacy for children who have been abused or neglected.

• High-water grants. The measures designate $5 million in grants for local units of governments dealing with infrastructure losses in result of high water levels along the Great Lakes shoreline and inland waterways. Griffin said South Haven can apply for this grant which could help to address the high-water levels threatening the Dyckman Bridge, the main draw bridge connecting local marinas to Lake Michigan access.

• County fairs. The plan includes $1 million in grants for fairs, shows and exhibitions, helping both Van Buren and Kalamazoo county fairs.

The measures partially restore funding in a wide range of areas that the governor vetoed or redirected by her use of the State Administrative Board. Pure Michigan – the advertising campaign used to promote Michigan travel and tourism – will receive $16 million. Going PRO – which provides training to enhance skills and talent of Michigan's workforce through completive grants to employers – will receive $15 million.

Another restoration includes funding for the Buddy-to-Buddy Program, a program that helps military veterans cope with PTSD and depression.

Beyond restorations, a new program called Michigan Reconnect will help adults 25 and older earn a certificate or associates degree connected to in-demand skilled trades.

The budget plan now moves to the Senate for consideration.
###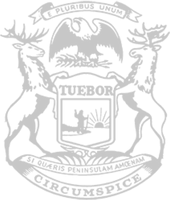 © 2009 - 2020 Michigan House Republicans. All Rights Reserved.
This site is protected by reCAPTCHA and the Google Privacy Policy and Terms of Service apply.