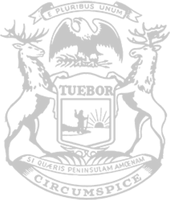 Rep. Griffin delivers emergency coronavirus response plan featuring additional $125M
Legislator: Measures are rapid mobilization for public safety
State Rep. Beth Griffin, of Mattawan, this week voted to proactively address the spread of coronavirus in Michigan – joining her colleagues in unanimously approving a new emergency budget plan adding another $125 million to assist the state and local communities.
"It was essential to provide our health experts with the resources they need to combat the spread of the coronavirus," Griffin said. "This allows our state to be out in front of response efforts as we are seeing the case numbers begin to climb."
The measures add on to the $25 million approved by the Legislature last week to bring the total state funding approved to $150 million. The plan will provide $50 million for immediate needs – such as virus monitoring and testing, laboratory work, contact tracing, infection control and continuation of critical state government functions. Another $50 million will go to critical health care providers to expand capacity for coronavirus response and the third $50 million portion will be kept in reserve, providing a flexible resource in a rapidly evolving situation.
"The expanded capacity is a key component to this package because it will work to stave off what we have seen positive cases do to the health care systems in other countries that are experiencing outbreaks," Griffin said. "Being ahead of what's in front of us and being proactive is what is going to keep people and their families safe."
The measure also will make it easier to access and use federal assistance related to coronavirus. The total amount of confirmed cases statewide rose to 336 on Thursday afternoon, according to the Michigan Department of Health and Human Services. The department is providing updated numbers each day, with specific breakdowns by county and age group for positive cases.
Griffin underscored preventative steps that can help people avoid being exposed to the virus, including washing your hands with soap and warm water for a minimum of 20 seconds, using hand sanitizer, avoiding touching your eyes, nose or mouth as much as possible, covering your mouth and nose when sneezing or coughing and avoiding contact when you feel sick or sense someone around you is unwell. Distancing from others in general when in public can also limit spread.
For questions about coronavirus, residents can call 1-888-535-6136 or send an e-mail to [email protected]. The hotline is open every day from 8 a.m. to 5 p.m. Griffin also encourage residents to visit www.michigan.gov/Coronavirus and www.CDC.gov/Coronavirus for additional, reliable information about the virus.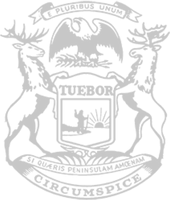 © 2009 - 2020 Michigan House Republicans. All Rights Reserved.
This site is protected by reCAPTCHA and the Google Privacy Policy and Terms of Service apply.