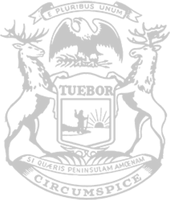 Rep. Griffin calls on governor to reconsider request to extend emergency powers 70 days
Lawmaker cites the need to protect public health first, while giving local small businesses a fighting chance
State Rep. Beth Griffin, of Mattawan, today sent a letter to Gov. Gretchen Whitmer asking her to reconsider her request for the Legislature to extend her emergency powers for 70 days.

Due to the coronavirus outbreak in Michigan, the governor is seeking an extension to her state of emergency declaration that is set to expire April 7.

A state of emergency declaration comes with additional executive powers that are broad in nature for the governor to utilize throughout the duration of an emergency. Griffin said that as the state continues to see a surge in COVID-19 cases, it is necessary to extend the state of emergency.

"I will always support decision making that ensures the health and safety of Kalamazoo and Van Buren county families and residents across Michigan," Griffin said. "However, when making these decisions, we must be mindful of the workers who have been laid off, as well as the countless number of small businesses that support our communities through employment opportunities and the services they provide. I'm concerned an extension of the state of emergency until mid-June as proposed by the governor could jeopardize local small businesses across South West Michigan and lead to more residents out of work and struggling to pay bills. Given the rapidly changing situation we find ourselves in, we need to find a balance that protects public health first but still gives our local businesses a fighting chance. That is why I am in support of an alternative plan that constitutes evaluating the COVID-19 outbreak in shorter windows to maximize our state's flexibility during these trying times."

Griffin's letter to the governor proposes extending the state of emergency by a few weeks at a time, allowing the Legislature to reassess the situation and extend the state of emergency as circumstances surrounding COVID-19 persist. Griffin said this would allow for the continuation of current public health measures and leave the possibility for Southwest Michigan residents to get back to work as soon as it's deemed safe enough, rather than wait until mid-June.

"Extending the state of emergency a few weeks at a time will allow us to stay flexible and responsive to the serious challenges we have before us," Griffin said. "I will continue to advocate for policy decisions that promote the health and safety of both Michigan families and our communities' small businesses as we move forward in combating the coronavirus outbreak statewide. We will get through this together."

Eight House Republican lawmakers joined Griffin in signing the letter, including state Reps. Michele Hoitenga, of Manton, Steven Johnson, of Wayland, Beau LaFave, of Iron Mountain, Luke Meerman, of Coopersville, Aaron Miller, of Sturgis, Brad Paquette, of Niles, John Reilly, of Oakland, and Daire Rendon, of Lake City.

Griffin said the Michigan House is gearing up for a vote Tuesday to decide on how long to extend the state of emergency.

Rep. Griffin is continuing her work for Kalamazoo and Van Buren county families as the coronavirus outbreak unfolds and is available to anyone who has questions or concerns. Her office can be reached by phone at (517) 373-0839 or email at [email protected]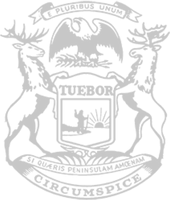 © 2009 - 2020 Michigan House Republicans. All Rights Reserved.
This site is protected by reCAPTCHA and the Google Privacy Policy and Terms of Service apply.