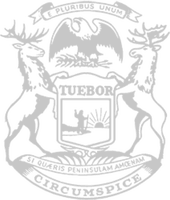 Rep. Bruck opens legislative office to serve people of Monroe, Lenawee counties
State Rep. William Bruck, R-Erie, today announced his Lansing office is open and ready to assist residents of Monroe and Lenawee counties.
Bruck represents Michigan's 30th House District, which includes the cities of Luna Pier, Petersburg and a portion of Monroe. It also includes Bedford, Erie, Ida, LaSalle, Monroe, Summerfield and Whiteford townships, as well as a portion of Frenchtown Township in Monroe County. In Lenawee County, it includes all of Deerfield and Ridgefield townships and a portion of Blissfield Township.
"I'm ready to roll up my sleeves and get to work serving the people of Monroe and Lenawee counties," Bruck said. "Our office is open and staffed with an experienced team that's looking forward to serving our community however we can be of assistance. I encourage anyone with questions, concerns, or ideas to drop us a phone call or an email."
Mike Goschka, a former legislator with more than 20 years of public policy experience, will serve as Bruck's legislative director. Andrew Sebra is Bruck's legislative aide, helping address the needs of constituents who reach out to the office for assistance.
Bruck has served in the U.S. Army for more than three decades, earning the rank of Chief Warrant Officer 4. Since enlisting in 1992, he deployed overseas on four tours of duty, serving in Iraq, Afghanistan, and Syria. In 2013, he entered the home care business, and is the owner of the local Visiting Angels offices in Monroe and Toledo, Ohio. Prior to his election to the House, he served six years on the Monroe County Community College Board of Trustees.
Residents can contact Bruck's office by calling (517) 373-7768 or emailing [email protected]. Correspondence can also be mailed to Rep. William Bruck, N-794 House Office Building, P.O. Box 30014, Lansing, MI 48909.
Residents can also visit www.repbruck.com to stay up to date on Bruck's work.
###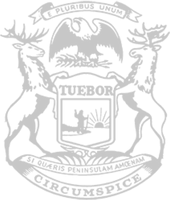 © 2009 - 2023 Michigan House Republicans. All Rights Reserved.
This site is protected by reCAPTCHA and the Google Privacy Policy and Terms of Service apply.